Kind Kids - How to Create Kinder Kids
Teaching kids to be kind to themselves is a crucial part of their emotional and mental development. When children learn to be kind to themselves, they build self-esteem and confidence, which leads to a happier and healthier life. In addition, teaching children to be kind to others helps them develop empathy and compassion, which are essential for building positive relationships and a sense of social responsibility.
Research has shown that kindness is not only good for the recipient, but it's also good for the giver. Acts of kindness have been linked to increased happiness, better health, and stronger relationships. When we are kind to ourselves and others, we experience a sense of connection and belonging, which are essential for our mental and emotional well-being.
To teach kids about kindness, we can focus on five categories of kindness: Kind to Ourselves, Kind to Friends, Kind to Family, Kind to the Community, and Kind to Nature. By teaching kids about these different categories, we can help them understand the different ways that kindness can be expressed.
Being kind to ourselves means taking care of our physical and emotional needs. This includes activities such as taking breaks when we need to, getting enough sleep, and engaging in activities that bring us joy. By learning to be kind to themselves, children can develop a positive self-image and build resilience.
Being kind to friends means showing empathy and understanding towards others. This includes activities that help kids learn to listen to their friends, understand their feelings, and respond with kindness and compassion. By developing these skills, kids can build strong, positive relationships that can last alifetime.
Being kind to family means showing gratitude and appreciation towards our loved ones. This includes activities that help kids express their love and appreciation for their family members, such as writing thank-you notes, making special gifts, and spending quality time together. By learning to be kind to their families, kids can develop stronger bonds and create happy memories that last a lifetime.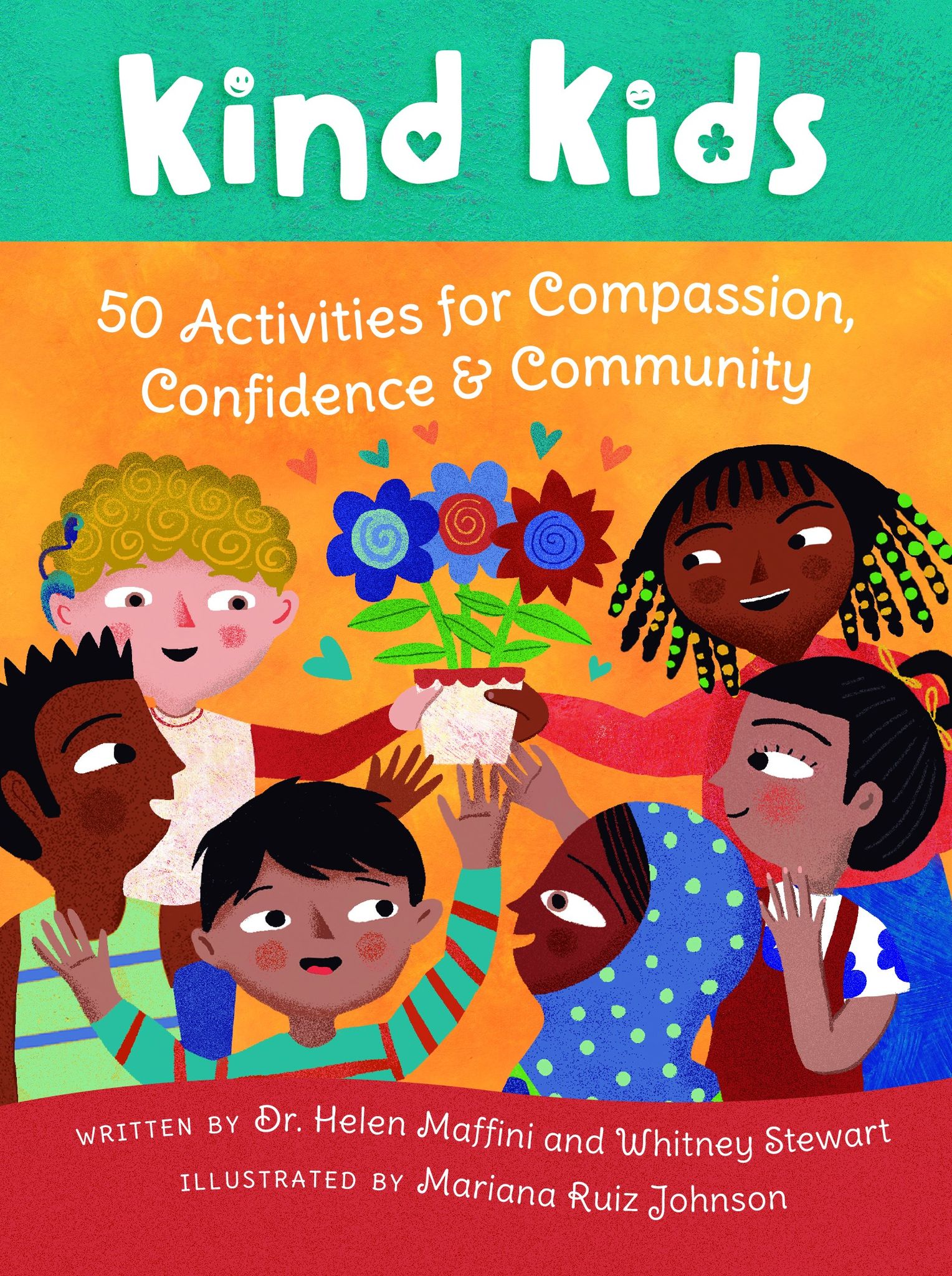 Being kind to the community means showing compassion and respect towards others, especially those who are different from us. This includes activities that help kids learn about different cultures, volunteer in their communities, and stand up for what they believe in. By developing a sense of empathy and social responsibility, kids can become positive contributors to their communities and the wider world.
Being kind to nature means showing respect and appreciation for the environment. This includes activities that help kids learn about nature, such as planting gardens, going on nature walks, and creating art with natural materials. By learning to be kind to nature, kids can develop a sense of responsibility towards the planet and its inhabitants.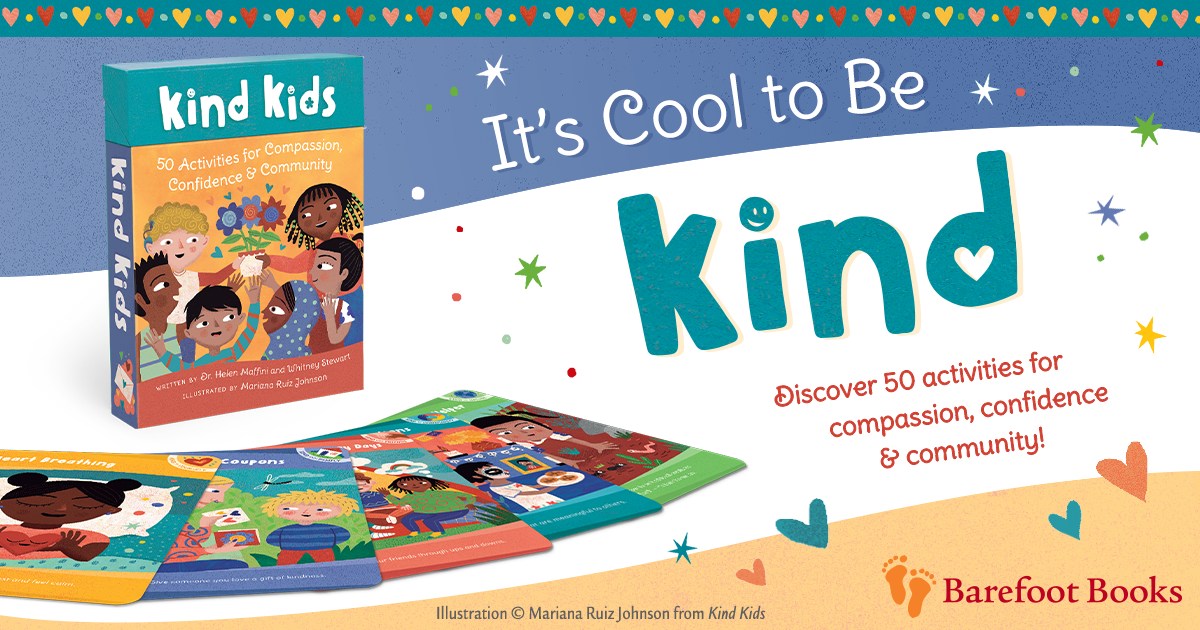 In conclusion, teaching kids about kindness is essential for their emotional and mental well-being. By focusing on the five categories of kindness – Kind to Ourselves, Kind to Friends, Kind to Family, Kind to Community, and Kind to Nature – we can help kids develop empathy, respect, and compassion for themselves, their loved ones, and the wider world. Research has shown that acts of kindness have a positive impact on our well-being, which is why teaching kindness is so important for children's development.
"There's maybe never been a more important time to teach kindness and mindfulness to cultivate community. Helen Maffini and Whitney Stewart offer wonderful fun practices for just that!" – Chris Willard, author, clinical psychologist & professor at Harvard Medical School
"I absolutely love this set of cards, filled with beautiful, fun and creative activities to support children to practice kindness towards themselves, others and the environment. The illustrations are so colourful and child friendly and the activities practical and easy to follow. These cards are an excellent resource for parents, teachers and those who work with children. I highly recommend them" – Louise Shanagher, children's therapist, psychology lecturer & mindfulness teacher
"Kind Kids: 50 Activities for Compassion, Confidence and Community is a timely and timeless treasure because it explains so perfectly how children can generate kindness from the inside out. From the moment they awake and throughout the day, this indispensable resource naturally teaches kids how to give kindness to themselves, other people, and life on Earth. Written in clear, kid-friendly language, each Kind Kids activity card is exquisitely designed and joyfully captivating. Children (and adults) have easy access to a rich and well-organized menu of fun activities to spark imagination, cultivate responsibility and inspire thoughtful deeds anytime, anywhere. User-friendly guidelines are simple, welcoming, and provide candid answers to difficult questions such as 'what if I am kind to people but they are mean to me?' One of the best features of the Kind Kids activity card deck is the clear commitment to inclusivity and equity. Excellent representations across various aspects of human diversity such as gender, ability, race, culture, age and more are beautifully reflected on each and every card. Families and educators alike will appreciate how the Kind Kids activity cards teach compassion, confidence and community, and at the same time also naturally foster creativity, communication, collaboration and concentration! There are multiple uses for this delightfully engaging tool: young minds can discover on their own, families can ignite conversations at home, and teachers can expand the curriculum and build upon children's inquiry and interests. One of the most comprehensive and valuable resources on the market, the Kind Kids activity card deck deserves to be in the lives of every child right here and now. Simply priceless!" – Elizabeth Joy Erwin, Ed.D., professor at Montclair State University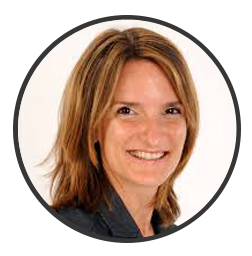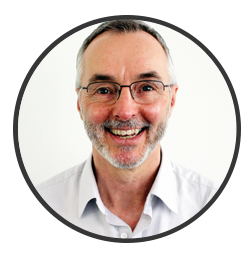 "This beautifully illustrated set of activity cards for children is packed full of bright, colorful ideas to promote awareness and, above all kindness, to self, others and the planet. Warmth and care glow from every page, encouraging parents, teachers and children to find practical ways of bringing a more mindful – and heartful – awareness into any moment of daily life.  The activity card format ensures the cards can be used flexibly in age-appropriate ways, both alone and in groups. Kindness is surely one of the most valuable, and most overlooked, of our human capacities and thoughtful use of this pack can contribute to kinder schools, kinder communities and a kinder planet" – Kevin Hawkins & Amy Burke, co-founders of mindwell-education.com and authors of The Mindful Teacher's Toolkit
"Kind Kids cards offer children and their caring adults a treasure trove of ways to practice kindness—gratitude, affirmations, empathy, teamwork, sharing, caring, etc. A must-have resource for home or school libraries" – Rana DiOrio, award-winning author of What Does It Mean To Be Kind?
"Every parent wants to raise children that are happy and healthy, and cultivating kindness is one of the most important ways to do this. The activity cards are inspiring prompts for parents and children to do together, making kindness part of your daily routine for joyful families & communities" – Priyanka Handa Ram, Social Impact Entrepreneur, Learn To Play
Get the Kind Kids summit here to learn more about kindness